The OG Team in Belgium deeply cares about you. Just as we put the hairdresser in the centre of our business, we put the people in the team in the centre of our company culture.
We built an organisational structure revolving around the hairdresser at its core – where everyone in the team can excel in their role with the support of their teammates. We're all about everyone being able to make the best decisions for Olivia Garden every day, guided by KPIs and well-defined objectives. Rather than "doing as the boss says", we like to follow and embrace valuable ideas and concepts that align with our short and long-term goals. We're convinced that this approach boosts team motivation and performance, and the joy and pride in being part of the OG team.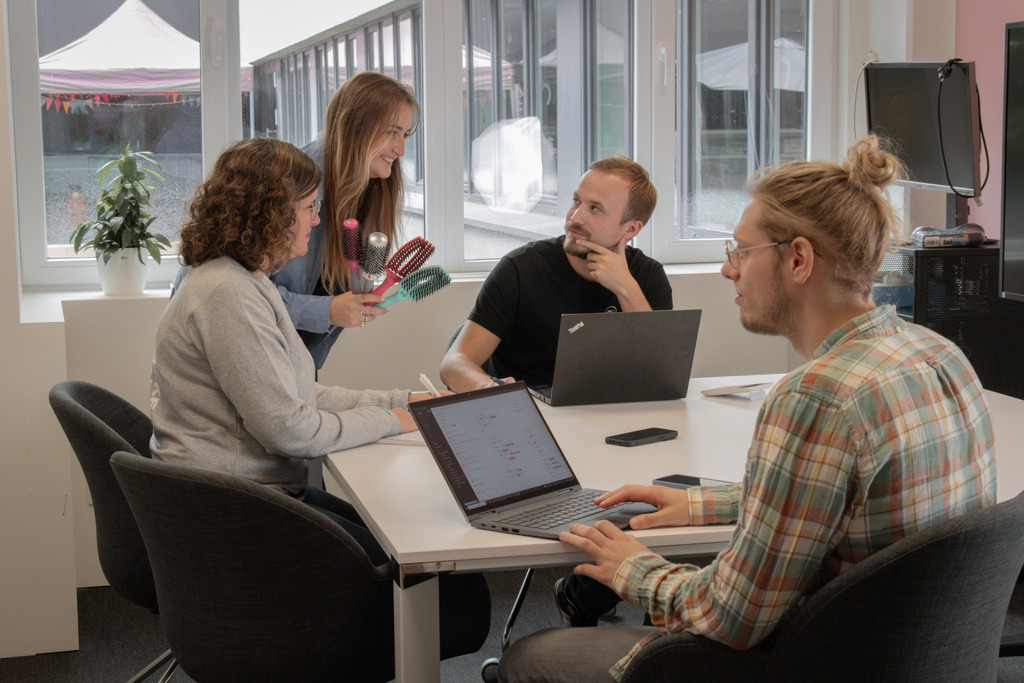 At Olivia Garden, we believe in equipping our team with the latest work tools designed for excellence – we are deeply committed to digital tools that support our work and streamline our communication. This allows us to offer a modern approach towards flexibility with individual opportunities for remote work and adaptable schedules, ensuring the team can balance their professional and personal lives seamlessly. Though, most team members enjoy meeting in the offices we recently redesigned. Need a new hair style? We even have our own "OG salon" onsite!
We want everyone at OG to deeply connect, being truly a part of the team and growing together. Winning as a team is our biggest drive. We ensure that this dedication shines through in our competitive salary packages, complemented by a rewarding bonus system that allows everyone to participate in the financial success of the company.
But the perks don't end there. To make your days at OG as enjoyable as possible, our facilities feature a fully-equipped sports gym. The lounge? That's your haven to unwind, be it with a game of PS5, pool, or ping pong, some friendly chat, or immersing in a book. Need a little boost? We offer an array of coffee, beverages, snacks, and fresh fruits. Why not relish them while lounging in a hammock under the sun in our patio garden?